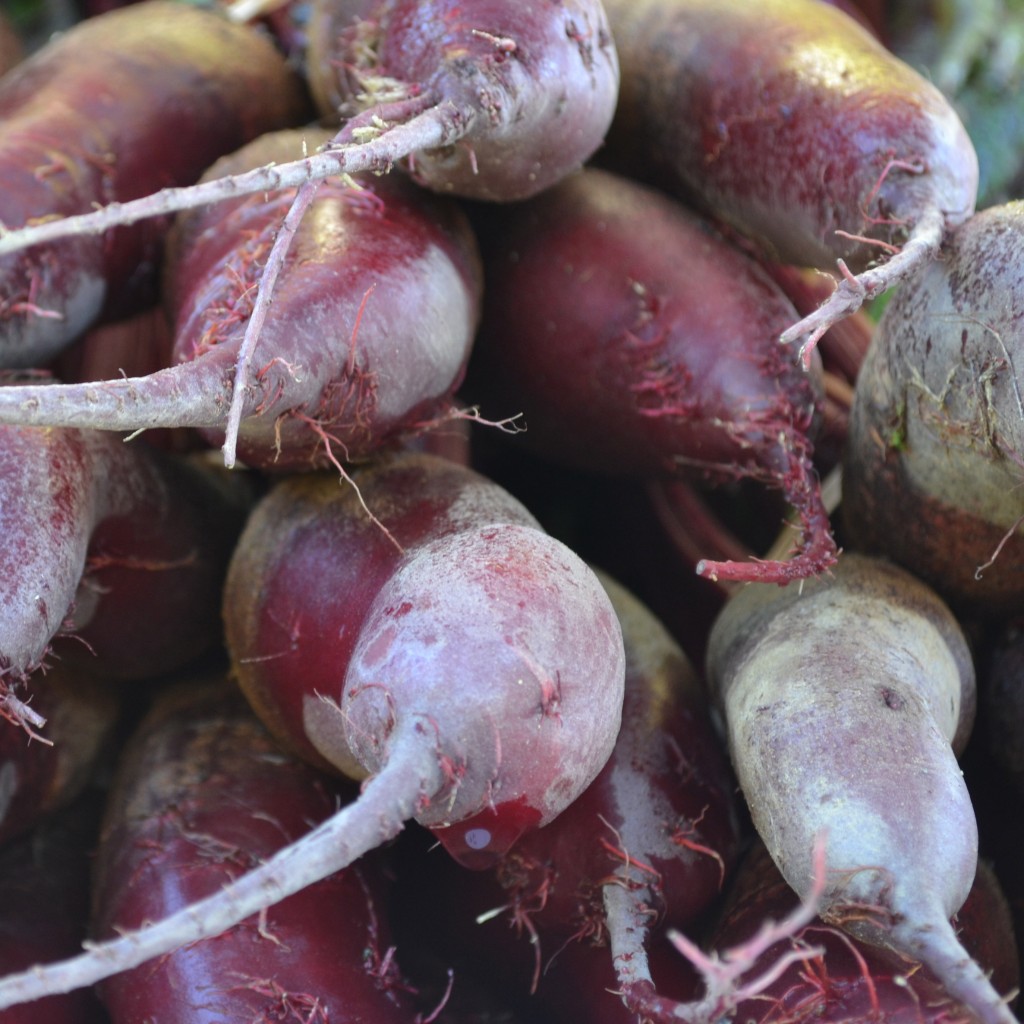 General Information And Ways To Cook
Beets are sweet and delicious raw or cooked. We like to eat them grated and raw in salads, boiled or baked to make a beet salad, added to any roasted veggie medley, they are great in chicken soups, or make up a batch of pickled beets.
Raw: Grated and added to a salad or garnish to other dishes
Boiling: Boil in water until you can pierce them with a sharp knife. Then run under cold water and remove skins.
Roasting: Roast in an aluminum foil covered dish at 400 ° for about an hour or until you can insert a sharp knife. Remove from over and let cool. Peel off skins with a knife.
Recipes
Roasted Beet Salad
Prepare beets by roasting them (instructions above). Cut into desired size pieces. Toss with a balsamic vinaigrette, blue or goat cheese, toasted walnuts, and any fresh herbs.
Gran's Famous Pickled Beets
This recipe comes from Anna's mom, aka Ada's Gran. Makes 1 quart mason jar. These are great to keep in the fridge and pull out for a snack or side dish.
Brine: 1/2 cup apple cider vinegar, 2 tsp honey, 1/2 clove of garlic
Prepare beets by boiling as indicated above. Cut into medium sized pieces and pack into a quart mason jar. Pour brine over beets to fill the jar. It may take more than one recipe's worth of brine solution to fill the jar.
If you have a recipe that you love please let us know about it!