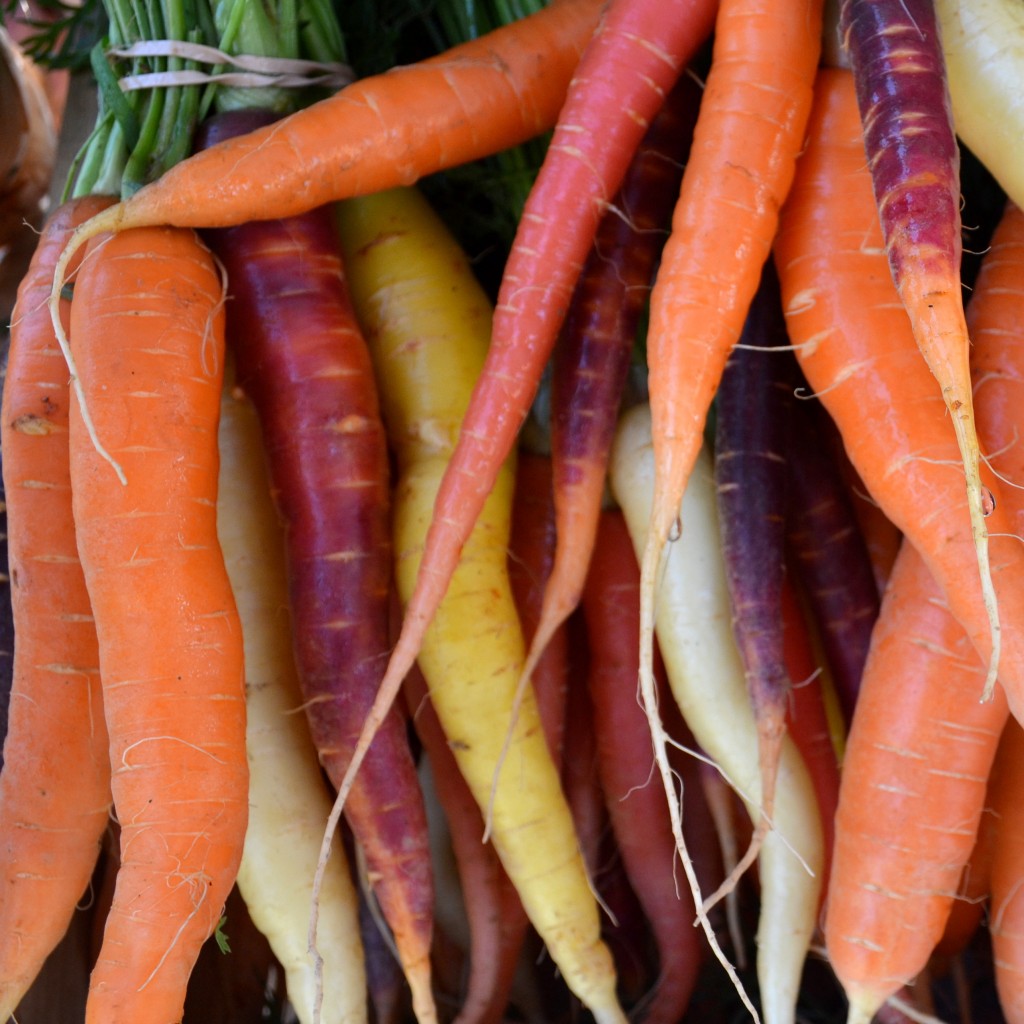 General Information And Ways To Cook
Carrots are a staple in out diets throughout the fall and winter months. They make a great snack on their own or with some peanut butter and we tend to add them to any soup, vegetable roast, pot roast, stir-fry, or salad we make. We also make large batches of fermented ginger carrots which if you haven't tried, your going to want to. It's become a condiment in our house that we put on everything.
Raw: Eaten as a snack as is, or try grating them to add to a salad. In the winter when greens are scarce we often have a cabbage and carrot salad (grated carrots and thinly sliced cabbage) for lunch or as a dish to add to dinner. This salad is also wonderful with grated beets if you like.
Roasted: Carrots make a great addition to any vegetable or meat roast.
Stir-Fry: Try adding them to any stir-fry your cooking up. They work well grated or sliced thinly in the round.
Boiled: Carrots make a wonderful addition to any soup your making.
Recipes
Fermented Ginger Carrots
This recipe makes 1 quart but once your hooked on ginger carrots (like we are) your probably going to want to double, triple, or quadruple this recipe or just make a bucket full. Besides being incredibly good for you, the other wonderful thing about lacto-fermented vegetables is that they keep for a long time if stored in a cool place so don't worry about making too much. We generally have a few 3 1/2 gallon buckets full of ginger carrots in the basement that we eat from all year.
This recipe comes from the Nourishing Traditions cookbook
4 cups grated carrot, tightly packed
1 tablespoon freshly grated ginger
2 tablespoons sea salt
4 tablespoons whey (if not available, use an additional 1 tablespoon of salt)
Mix all ingredients in a bowl and pound with a wooden pounder (or any blunt object you have on hand) to release juices. Pack into a wide-mouth quart jar and press down firmly with your hand or wooden pounder until juices cover the carrots. The top of the carrots should be at least 1 inch below the top of the jar. Cover tightly and leave at room temperature for about 3 days. Then transfer to a cold place and enjoy!
Caramelized Carrots
Carrots sautéed on their own until they are caramelized is one of our favorite dishes. The trick is to slice them very thinly on the diagonal or in the round and them sauté them in a frying pan with lots of butter and salt to taste until they are golden brown. They become caramelized and incredibly sweet and delicious.
If you have a recipe that you love please let us know about it!