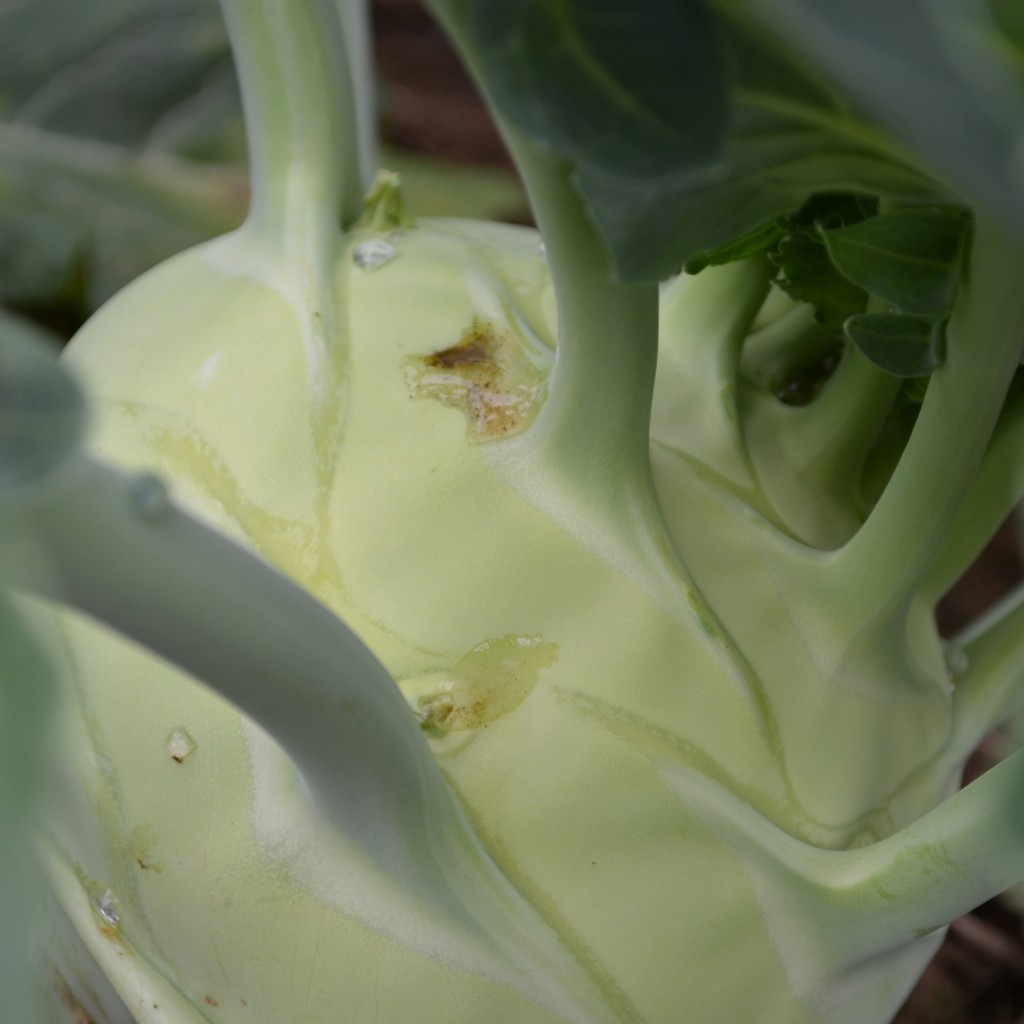 General Information And Ways To Cook
This unusual vegetable is delicious raw or cooked. It is from the same family as broccoli, cabbage, cauliflower, kale, collard greens, and brussels sprouts (the brassica family) and tastes very similar to broccoli stem but milder and sweeter and with a higher ratio of flesh to skin. It's crunchiness and sweetness makes it great to eat raw with a dip and it also makes a great addition to cooked dishes.
Raw: Cut into sticks to add to a fresh vegetable tray or grate and add to a salad.
Cooked: Lightly boil, steam, or baked. Also makes a great addition to stir-fries, and stews.
Substitute: Try using Kohlrabi where any recipe calls for carrots, rutabaga, or potatoes.
Recipes
Sautéed Kohlrabi
This is a quick and simple way to cook kohlrabi. Cut into desired size and shape 1-2 onions and sauté with butter or olive oil until translucent. Add 1-2 cloves minced garlic and salt to taste and cook for about 1 minute. Add your grated or thinly sliced kohlrabi (whichever you prefer) to the pan and cook until the kohlrabi is done to your liking. 
variation: For a different flavor, try adding grated ginger and tamari to your sautéed kohlrabi. Note: if your using tamari remember that it is salty and you probably don't need extra salt.
If you have a recipe that you love please let us know about it!